Course Summary
This unit of competency involves the skills and knowledge required to work within the command, control and coordination structure of an Emergency Control Organisation (ECO). An ECO's priority is the safety of facility occupants and visitors during an emergency which means ECO members are responsible for pre-emergency, emergency and post emergency actions. It includes undertake pre-emergency planning, taking appropriate actions in an emergency and assisting with post emergency activities.
The unit has been developed to cover the facilities as specified in Australian Standards. For this unit, occupants are people attending a facility on a permanent or temporary basis such as an employee, contractor, student or resident, but not a visitor or patient and a facility is a building, structure or workplace that is, or may be, occupied by people (occupants).
All aspects of the unit must be undertaken in accordance with legislative requirements, organisational policies and procedures and accepted safe practices. This unit has been developed to cover the broad range of emergencies and workplaces as considered in the Australian Standards. It applies to members of an ECO who are floor or area wardens and/or wardens or deputy wardens.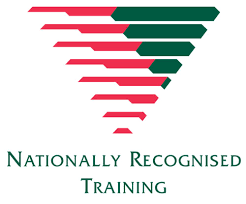 Learning Outcomes
Students who successfully undertake this course will have the skills and knowledge required to:
Undertake pre-emergency planning
Take appropriate actions in an emergency
Assist with post emergency activities
There are no pre requisite requirements for this course.
This course is delivered through classroom presentations, activities and participant discussion as well as practical demonstrations that will be carried out by our expert trainers. Students will take part in exercises that simulate a real rescue emergency within a workplace using specialised equipment.  Exercises will include simulations and students will be required to demonstrate their competence in both written and practical assessments. 
Students who attend and successfully meet all assessment requirements of the course will receive a nationally recognised statement of attainment with the following units of competency:
PUAFER005 Operate as Part of an Emergency Control Organisation.
A government issued photo identification and valid USI is required for course registration. 
All students must undertake a language, literacy, numeracy, and digital literacy test before commencement of this course to ascertain if support is required to assist you into successfully meeting your goals.  
Students must also possess the following: 
Communicate clearly with others in a concise manner verbally and in writing

Read and Record information legibly and neatly

Record information legibly 

 

Read and comply with work instructions and specifications 

 

The physical capacity to undertake the practical components with this course

Long pants, long sleeve shirt and closed heel and toe shoes.
If you have any questions or queries relating to any of the above, please contact Parabellum International Training directly for additional information.  
Our Values