Course Summary
This course is designed to train students on the essential knowledge and skills which will allow them to provide initial advanced care to casualties until medical assistance arrives across a variety of industries, communities and workplace settings. Typically, this course would be recommended for first aiders who are in medium to high-risk organisations.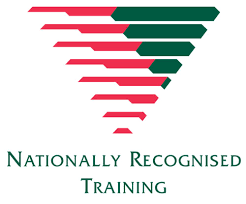 Learning Outcomes
The Provide Advanced First Aid course involves one unit of competency.  
HLTAID014 Provide advance first aid. 
This unit involves the skills and knowledge required to provide an advanced first aid response to a casualty in line with first aid guidelines determined by the Australian Resuscitation Council and other Australian national peak clinical bodies.  
Respond to an emergency

 

Apply appropriate first aid procedures

 

Coordinate first aid activities until arrival of medical assistance

 

Communicate details of the incident

 

Review the incident
Unit HLTAID014 Provide advance first aid does not require any pre-requisites. 
This course is delivered through practical training and assessment. Practical demonstrations will be carried out by our expert trainer. Students will take part in exercises that will simulate a range of first aid applications and techniques. Students will be required to demonstrate their competence in both written and practical assessments. 
Students who attend and successfully meet all assessment requirements of the course will receive a nationally recognised statement of attainment with the following unit of competency: HLTAID014 Provide Advance First Aid. 
A government issued photo identification and valid USI is required for course registration. 
All students must undertake a language, literacy, numeracy, and digital literacy test before commencement of this course to ascertain if support is required to assist you to successfully meeting your goals.  
Students must also possess the following: 
Communicate in a clear manner with others

 

Read and Record measurements 

 

Record information legibly 

 

Read and comply with work instructions and specifications 

 

Complete a health and fitness declaration. Please note that students are required to declare any medical issue(s) that may prevent or exclude them from full participation of all units

 

The physical capacity to undertake the practical components with this course. 

 

Wear long pants, long sleeved shirt, and safety glasses on face-to-face training days

 

Be physically able to kneel and perform CPR on the floor, uninterrupted for a period of at least two minutes over a number of times. 

 
 If you have any questions or queries relating to any of the above, please contact Parabellum International Training directly for additional information.  
Things You May Need
Wear or bring long sleeve, long pants or overalls, safety boots, safety glasses.
Our Values