Course Summary
This unit of competency provides the students with the required skills and knowledge to drive vehicles safely, including the systematic and safe control of all vehicle's functions and the management of hazardous situations under operational conditions. This course will include cabin drill, prestart and job hazard analysis (JHA) checks as well as a practical assessment which involves a narrated drive observation.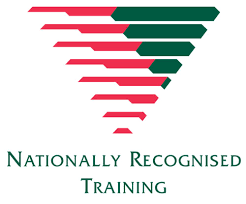 Learning Outcomes
On completion of this course students should be able to: 
Prepare vehicles for operational response

 

Drive Vehicle

 

Monitor traffic, road, and terrain under operational conditions

 
There are no pre-requisites for this course. 
This course is delivered through a classroom presentation, participant discussion and practical exercises which includes, as mentioned prior, a practical narrated drive observation.   A knowledge assessment is also included to ensure students meet the required knowledge Our expert and highly qualified trainers are available through the duration of the course to provide support to all students with their learning journey.   
Students who attend and successfully complete and meet all assessment requirements of this course will receive a national statement of attainment for the following unit:  
PUAVEH001 Drive Vehicles Under Operational Conditions  
A government issued photo identification and valid USI is required for course registration.  
All students must undertake a language, literacy, numeracy, and digital literacy test before commencement of this course to ascertain if support is required to assist you into successfully meeting your goals.   
Students must also possess the following:  
Be able to enter and exit a vehicle comfortably

 

Hold and provide a valid and current driver's license 

 

Communicate in a clear manner with others 

 
Read and Record measurements  

 

Record information legibly  

 

Finds and use relevant information 

 

Read and comply with work instructions and specifications  

 

Complete a health and fitness declaration. Please note that students are required to declare any medical issue(s) that may prevent or exclude them from full participation of all units 

 
The physical capacity to undertake the practical components with this course.  

 

Wear long pants, long sleeved shirt, safety boots, safety glasses and sun protection on face-to-face training days

 
If you have any questions or queries relating to any of the above, please contact Parabellum International Training directly for additional information.   
Things You May Need
Wear or bring long sleeve, long pants or overalls, safety boots, safety glasses.
Our Values