The Ferno 5107 Professional Trauma Kit is designed to accommodate all the supplies used by todays emergency professional.
It has easy access to various external pockets that are configured with elastic loops and multiple internal pouches for first response supplies. The layout of the main internal body compartment can be customised quickly and is mini-kit compatible.
A low profile back also keeps the kit close to the attendant minimising pressure on the spine when transporting a fully loaded kit.
Supplied standard with an ergonomic, non slip  shoulder strap plus a concealed backpack harness system.
Available in red and blue.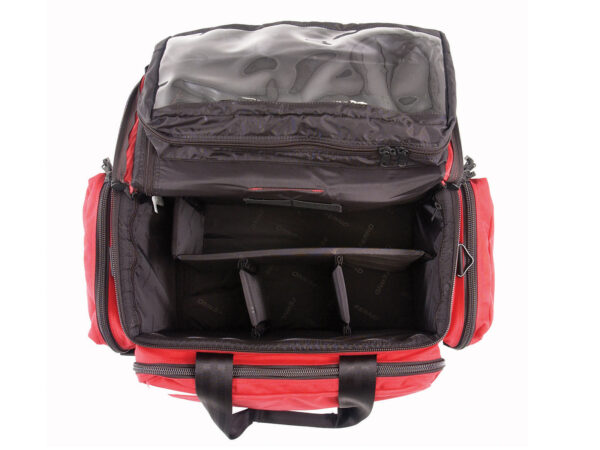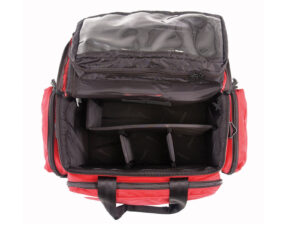 | Length | Width | Height |
| --- | --- | --- |
| 57 cm | 31 cm | 37 cm |